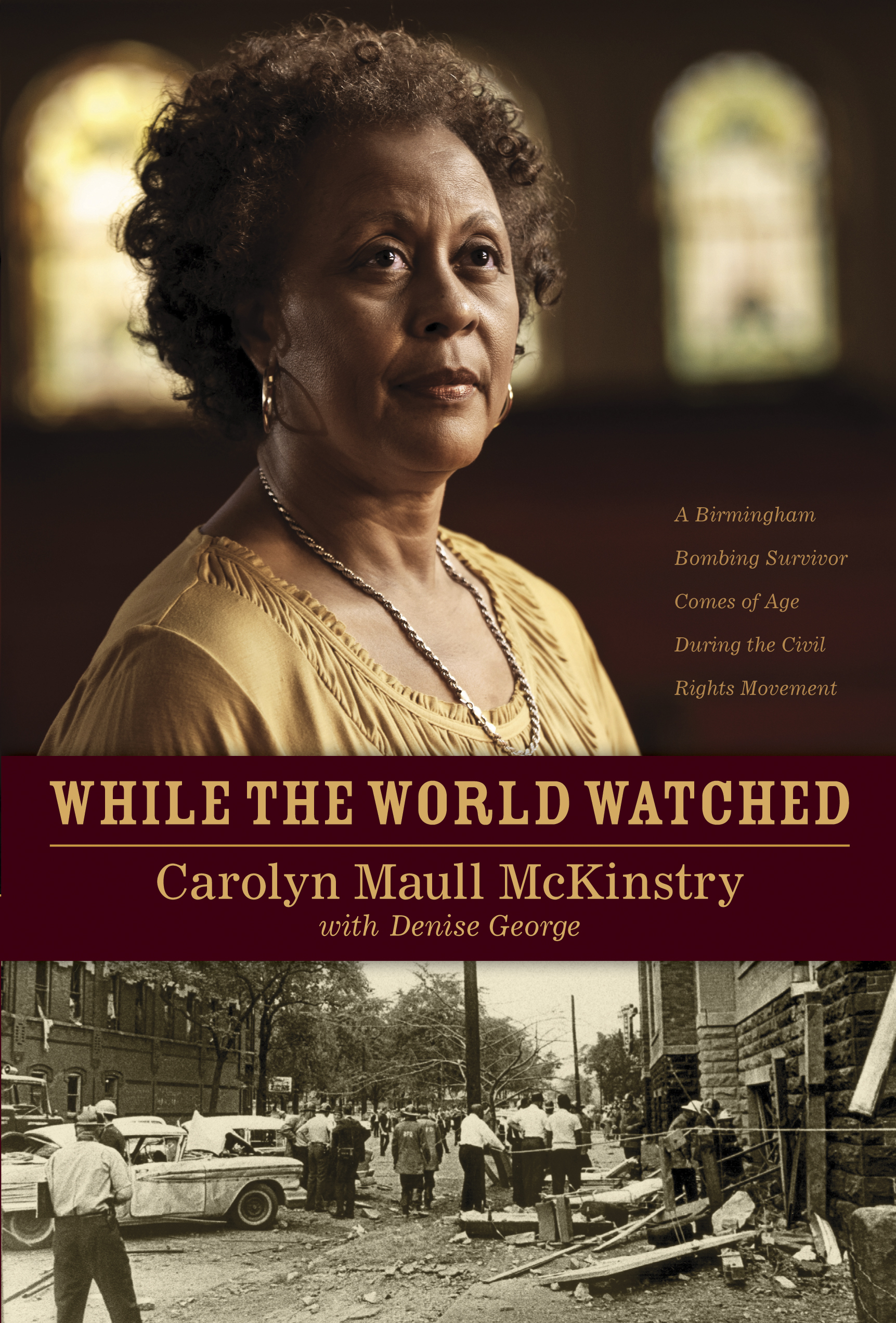 "While the World Watched" written by Carolyn Maull McKinstry is a powerful read. It is a unique look into this country's darkest, most shameful period of history. While it hurts to read this book Carolyn manages to remind the reader that God is always working for our good. Even when we can't possibly see it He has a plan for our lives. He is faithful even when we are not. I love the part of her story when, Carolyn at one of her lowest moments, reaches out to God for comfort she hears His words; "...I need you to tell people that this is not about skin color or ethnicity or religion. It is about love....Just lift me up." That is such an essential truth. Love thy neighbor. Regardless of the color of their skin. Regardless of their background, education or political beliefs. Regardless of their religion or lack therof. Just simply love like Jesus loves and we will surely be a hammer for God's Kingdom here on Earth.
"While the World Watched" has so many lessons that we can learn from. Social responsibility lessons. We must not sit idly by complacent in our comfortable lives while those around us suffer. Even in our own families hearts break and we as parents, children, aunts, brothers, sisters have a deep responsibility to reach out to our own loved ones that need to be heard and their pain acknowledged.
Mrs. McKinstry's beautiful book will touch you in many places...part history lesson, part morality tale and part family counseling. She takes you to all the dark places that we are intrinsically afraid to go but she takes us there with the light of God's eternal promise.
List Price: 17.99
ISBN: 978-1-4143-3636-7
Trim Size: 5 1/2 x 8 1/4
Binding: Hardcover
Release: February 2011
Tyndale House Publishers has provided me with a complimentary copy of this book